Sarah Gibson
County Council candidate, Bradford on Avon South
UPDATE: After two years as a Wiltshire Councillor, Sarah is now standing in the by-election for Bradford South on June 6th 2019.
Sarah has an architectural practice just off the Frome Road.
After attending Ralph Allen School, Sarah studied at University College, London and then set up an architectural practice in Spain, where her business still has an office, close to Barcelona. In 2012, she moved to Bradford, where she now lives and works.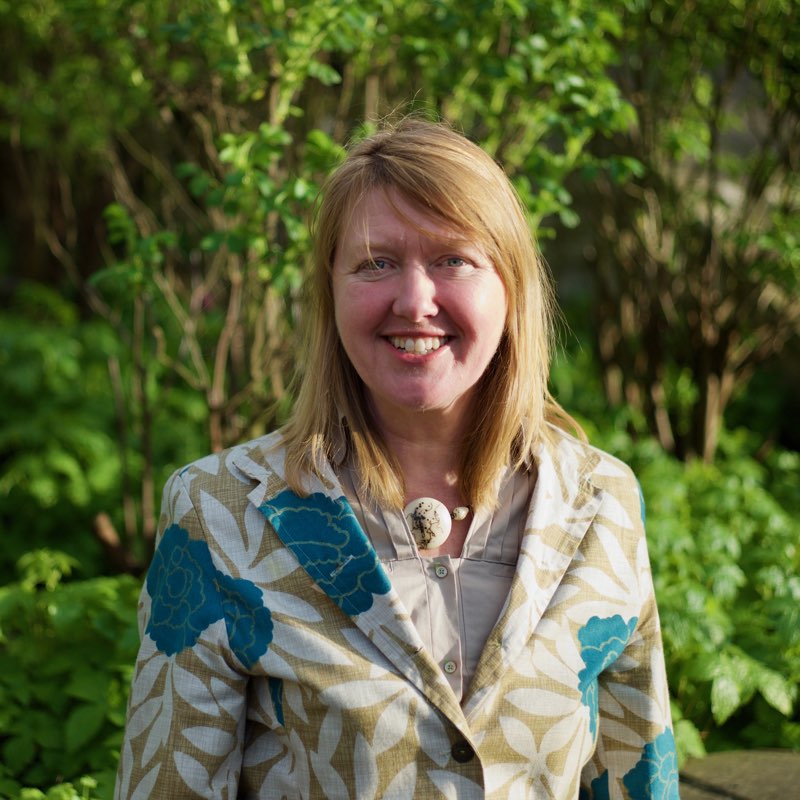 Q&A
Sarah, tell me about your background in Bradford on Avon…
My relationship with Bradford on Avon started as a child, coming with my father to collect vintage style tyres from the Avon rubber factory, to what seemed a very dark, grim looking industrial town. That must have been nearly forty years ago, so it has changed a great deal since then.
About 15 years ago my mother moved here and I started to come on a regular basis; she was very actively involved with the local businesses so I began to understand some of the advantages and the problems of the town. I moved back to Bradford four years ago, because my partner also has a business based in the town and I became much more heavily involved from then on.
What I like about Bradford is that it's a size and demographic that is ideal in many ways.
I've done a lot of work over the last few years on a series of projects for UNESCO studying the differences between large and smaller cities, and the small towns do face a difficult situation - maintaining their own identity and not becoming dormitory towns is a challenge.
Bradford on Avon is one of the few small towns in the area where, because we still have commerce, we have maintained a very clear identity. It's that idiosyncratic town centre and that identity which makes it a lovely place to live.
So why are you standing for the County Council?
When I first moved back here I started to look at some of the issues that were related to the way people use the town and especially to do with how people access some of the amenities and community services.
I did it out of pure interest; I obviously didn't have enough work at the time! I offered that work to the Town Council because I thought it would be useful. Having done that I was told that the county was going to end up offering some of these amenities to the town, which made me think that I could be useful in making sure that when those amenities do get transferred, that we get them in a package that will enable us to make best advantage of them.
I was persuaded that I could help best by standing to be a county councillor. Some of our other issues such as transport, traffic management and pedestrian mobility are things that I've done work on in the past in other places, mostly in France and Spain.
What do you think the priorities are for the next few years?
I think that making sure that our town doesn't end up as a dormitory town; maintaining our commercial hub is going to be intrinsic to that and there are a whole series of things that are going to be absolutely vital to make sure it stays that way.
People come to Bradford for lots of reasons and then often shop or use the businesses. The reasons for coming may be to use the Culver Close sport fields or the swimming pool or the library, and how we make sure that those community activities work for us in supporting an active and vibrant commercial base is going to be really interesting and challenging, but something that I see as a priority. Amenities such as the skateboard park need to be better financed so that they can be properly maintained, and this means that the town must be in a position to do this when it has to.
It would be very depressing if in ten years' time, due to lack of finance, suddenly there is no reason for people to come to Bradford and we are left with an empty shell looking like the lid of a chocolate box.
And why are you standing for the Liberal Democrats?
I think one of the advantages of standing for the Liberal Democrats is that it makes clear that you come to things from a liberal perspective.
Identifying yourself with the Liberal Democrats helps enormously to start a conversation, as far as I'm concerned, on the right footing, which is that obviously you care about social services, obviously you care about youth engagement and making sure that no one suffers a sense of exclusion due to age or economics, because it's already written in the Liberal Democrat constitution.
I find that particularly important, that you pin yourself to something that you believe in. And I do believe that very strongly.
Is there anything you'd like to add …
Although I have a design and architectural background, in practice most of what I do is run a small business that makes sure that the needs of groups of people are actually met, which is not dissimilar from what I am going to be trying to do for Bradford South.
For the last twenty years I have spent most of my time analysing a series of diverse issues, working out what the aspirations or the needs really are, and then trying to address them using my design skills rather than taking them on face value.
I've also spent a lot of time negotiating with local authorities from the outside, or representing them when they have been clients so I think I will be well placed to negotiate with Wiltshire Council to the benefit of the town.